Contact Us
Bass Pecan loves to keep in touch with our customers and we invite any questions about any of our products. You can call our headquarters, explore our web site or drive to any of our three locations and visit with our personnel face to face. Whatever your mode of communication, we can assure you that we will respond to your inquiry with promptness.
General Information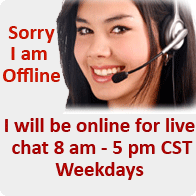 For all
mail orders
, please mail order form and method of payment to:
Post Office Box 2465
Madison, Mississippi 39130
Physical Address:
279 Soldiers Colony Rd,
Canton, MS 39046
Toll Free Phone #:
1-800-732-2671 OR 1-800-PECANS-1
Fax #:
866-542-2953
Store Locations:
Click here
Customer Service Email:
customerservice@basspecan.com
Fundraising Information:
Visit
Pecan Fundraising
Fundraising Inquiries:
fundraising@basspecan.com
Recipe Submission Email:
customerservice@basspecan.com
Recipe Submission Form:
Submit your recipe
Recipe Blog:
Pecan Recipe Blog
Wholesale Website:
Wholesale Pecans
Website/Technical Questions:
ravig@ironwoodcapital.net
For inquiries about your order or to order a catalog, please email us at
customerservice@basspecan.com
.